About UVC
WHAT IS UVC?
Ultraviolet (UV) light is a component of the electromagnetic spectrum that
falls in the region between visible light and X-Rays.This invisible radiation includes the wavelength range of 100 nm to 400 nm. UV light can be further subdivided and categorized into four separate regions:
1. 
100 nm to 200 nm
:
Far UV or vacuum UV (these wavelengths only propagate in a vacuum)
2. 
200 nm to 280 nm

:

UVC – useful for disinfection and sensing
3. 
280 nm to 315 nm

:

UVB – useful for curing, and medical applications
4. 
315 nm to 400 nm

:

UVA (or "near UV") – useful for printing, curing, lithography, sensing and medical applications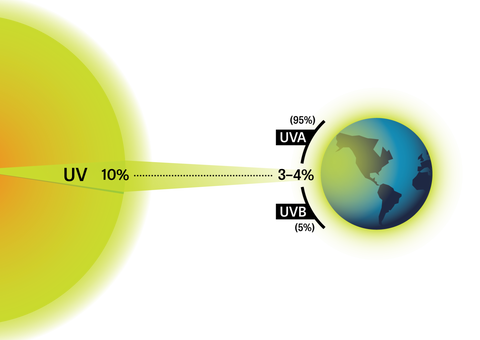 HOW DOES UVC DISINFECTION WORK?
As evident by multiple research studies and reports, when biological organisms are exposed to deep UV light in the range of 200 nm to 300 nm it is absorbed by DNA, RNA, and proteins.
Absorption by proteins can lead to rupture of cell walls and death of the organism. Absorption by DNA or RNA (specifically by thymine bases) is known to cause inactivation of the DNA or RNA double helix strands through the formation of thymine dimers. If enough of these dimers are created in DNA, the DNA replication process is disrupted, and the cell cannot replicate.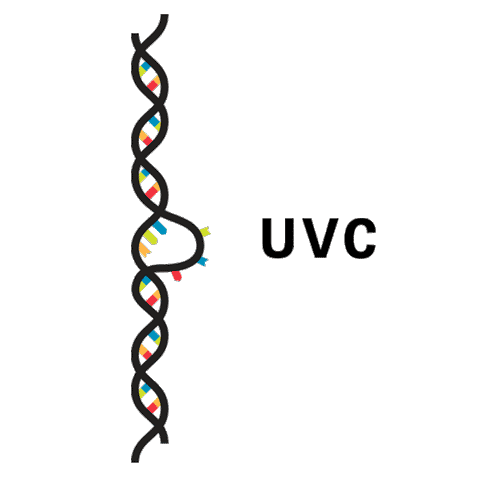 More than 99.9% of seasonal coronaviruses present in airborne droplets were killed when exposed to a particular wavelength of ultraviolet light that is safe to use around humans, a new study at Columbia University Irving Medical Center has found.